Even though we're all learning from home, there's lots of fun planned for the final weeks before Winter Break!

The first is the 12 Days of Christmas where students can dress up following each of the 12 days below. The festivities start Thursday, December 3! Each of the days is described below: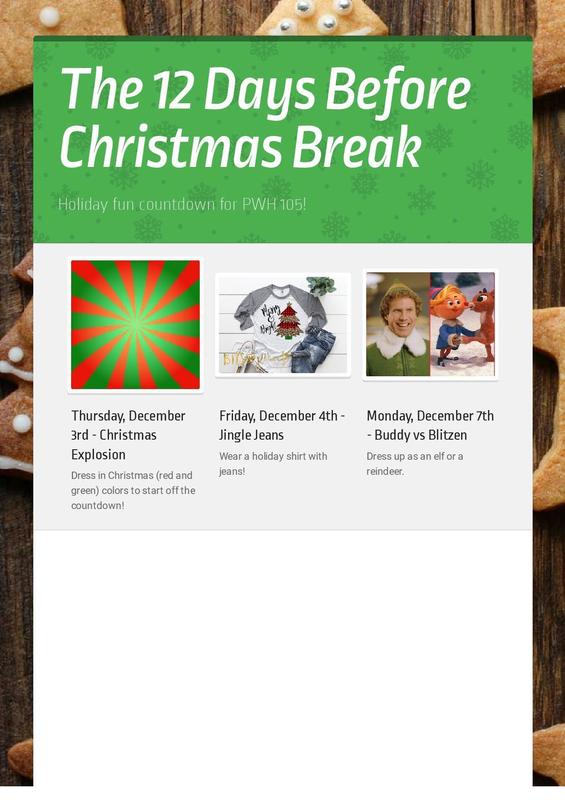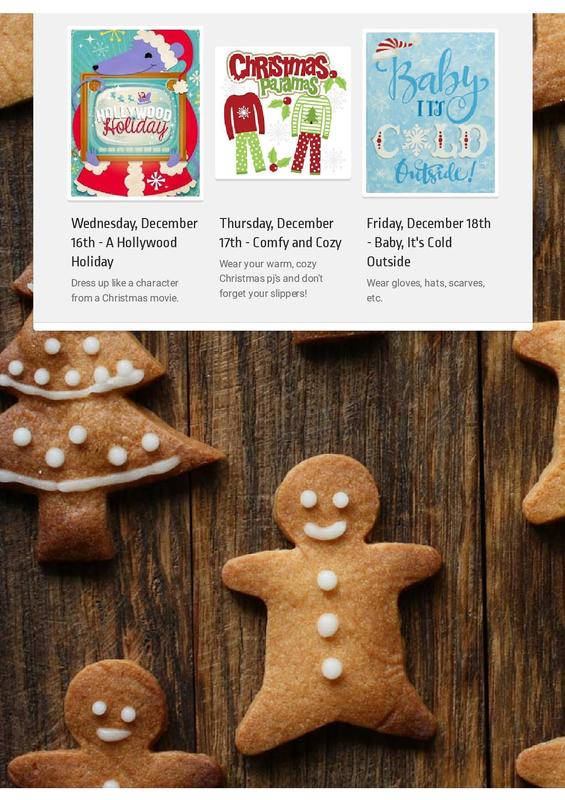 And on December 18, the final day of school before the break, we'll have a drive-through Christmas Parade from 10:45 to 11:45 starting at the William Holliday circle drive and proceeding through the Pontiac parking lot. Come dressed up in your hats and scarves and celebrate with your teachers as we begin our Winter Break!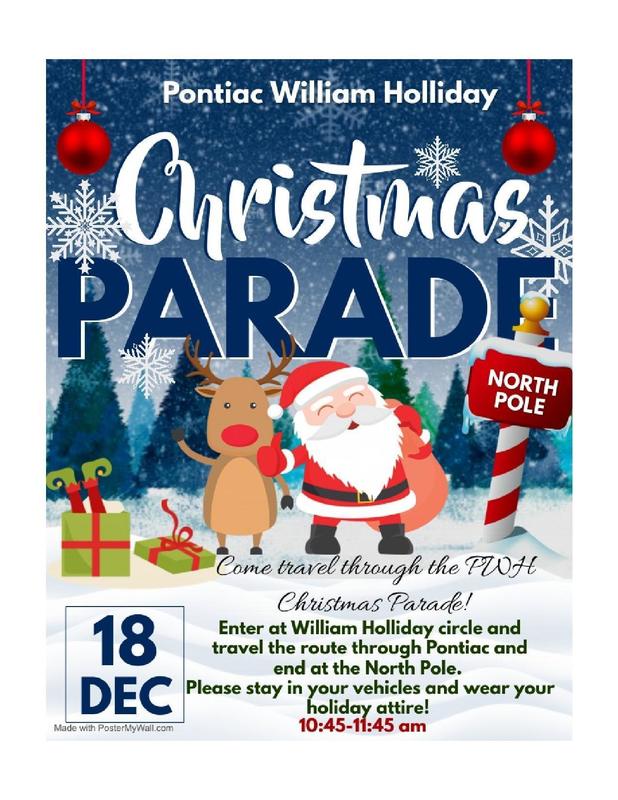 Check out the parade route below: