What's Swinter, you ask? We're not sure, but it's a great reason to have a Spirit Week in January!
Come celebrate the eventual changing of the seasons with us during the week of Jan 25-29 by dressing up with these crazy categories: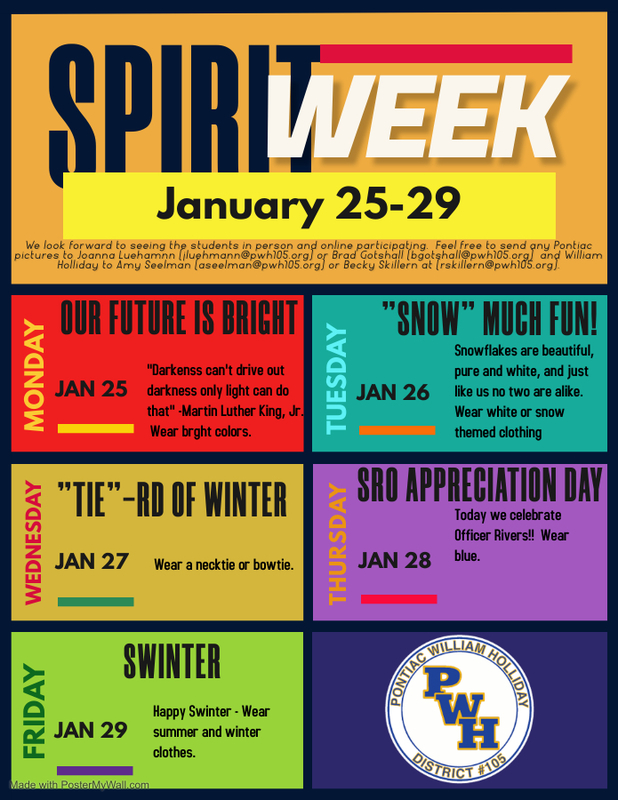 Monday, Jan 25: Our Future is Bright:
Wearbright colors
Tuesday, Jan 26: "Snow" Much Fun!
Wear white or snow-themed clothing
Wednesday, Jan 27: "Tie"-rd of Winter
Wear a necktie or bowtie
Thursday, Jan 28: SRO Appreciation Day
Wear blue and help us celebrate Officer Rivers!
Friday, Jan 29: Swinter!
Wear summer AND winter clothes!