Happy St. Patrick's Day!!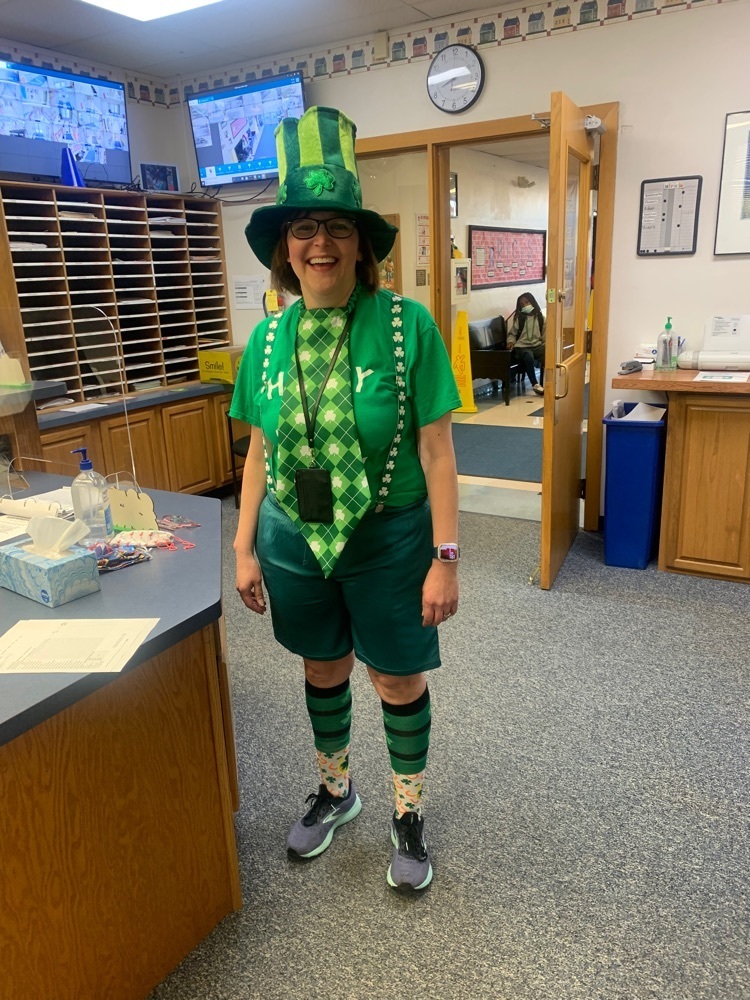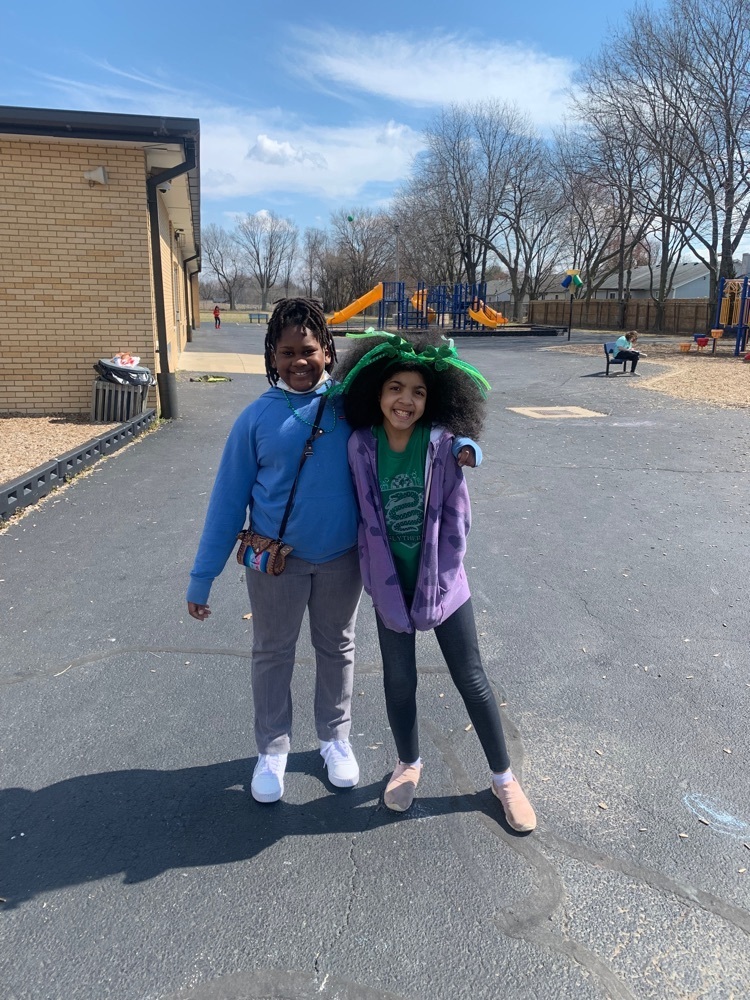 Computer class moves outdoors today!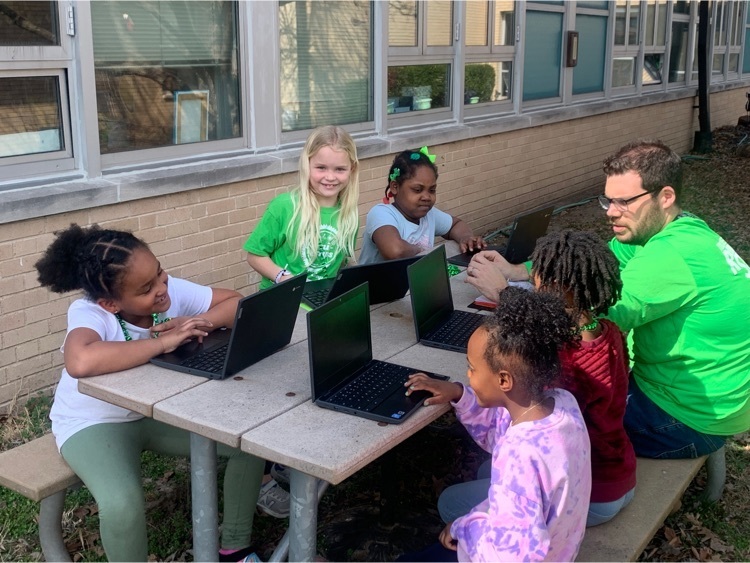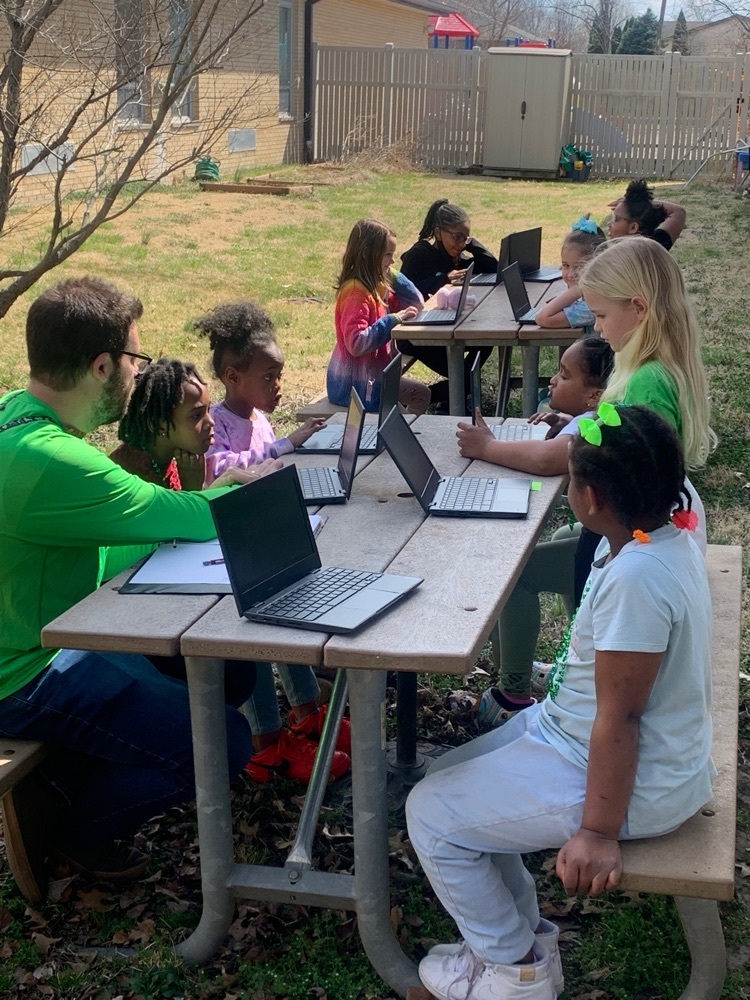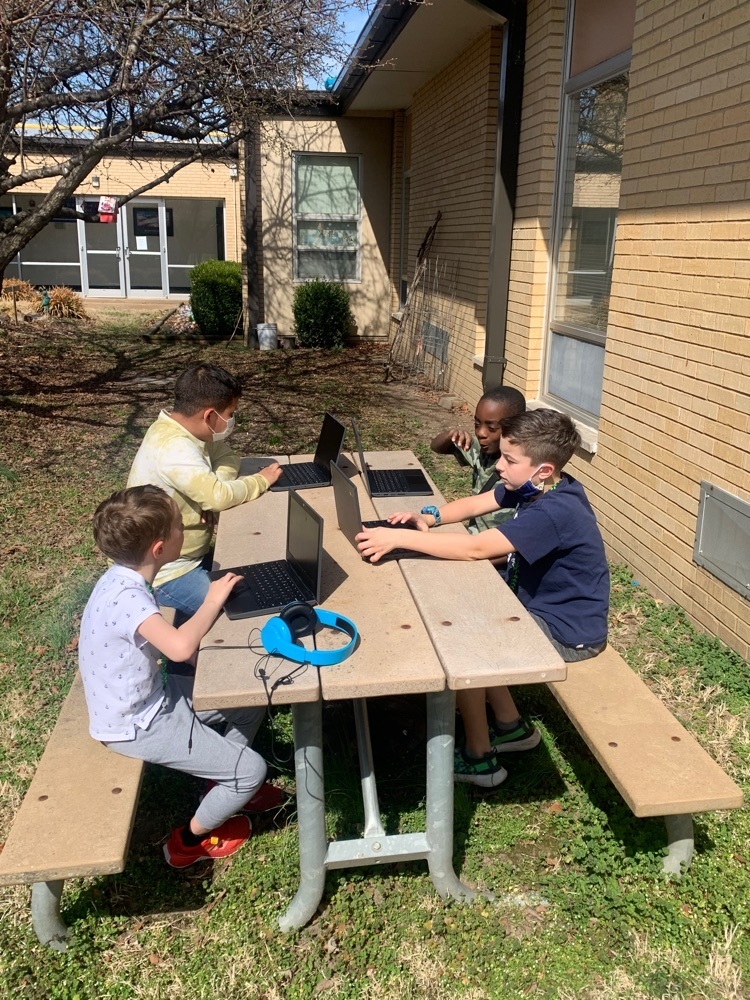 PTO Book BINGO! Mark your calendar March 31st!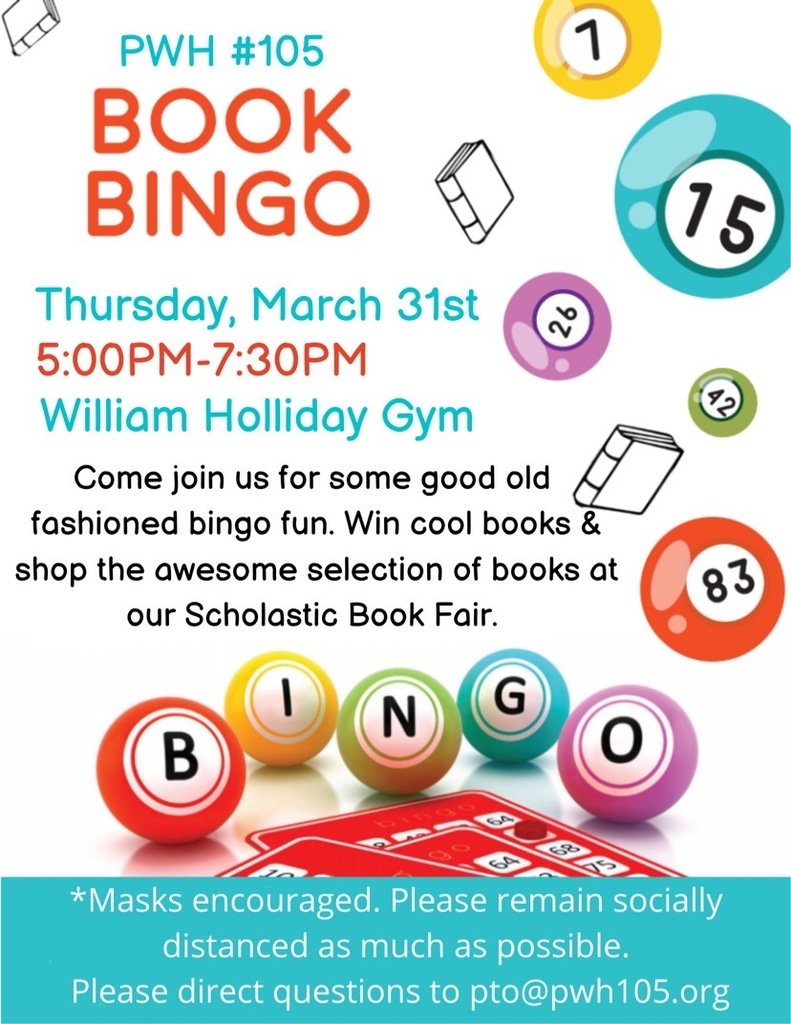 Come on out and support PTO at Chipotle!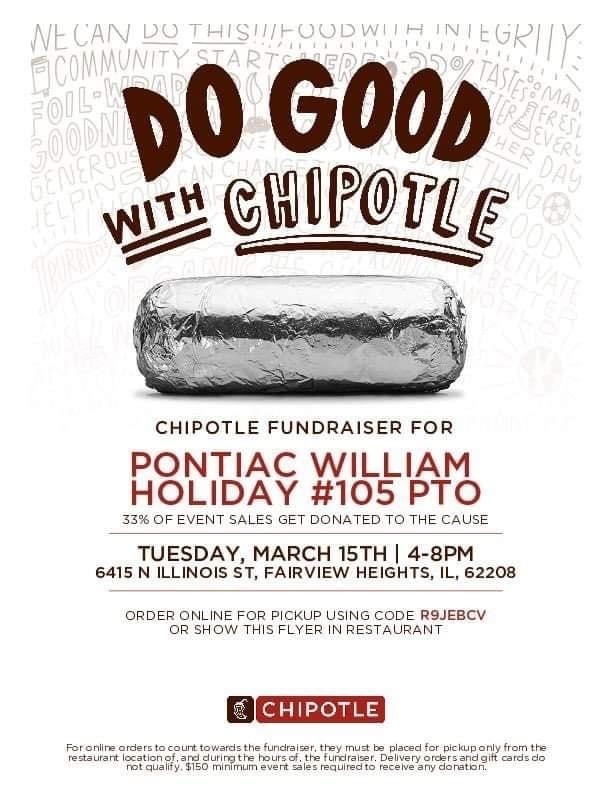 Reminder tomorrow night is PTO Chipotle Night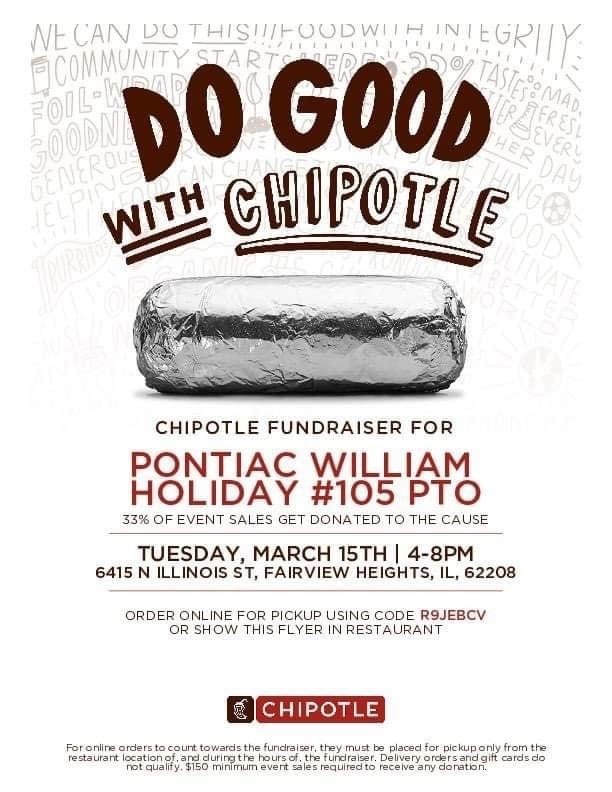 National Junior Honor Society collected 126 DVDs to donate to Cardinal Glennon Children's Hospital! On May 6th we will be hosting a blood drive at Pontiac! Add the date to your calendars! More information to follow.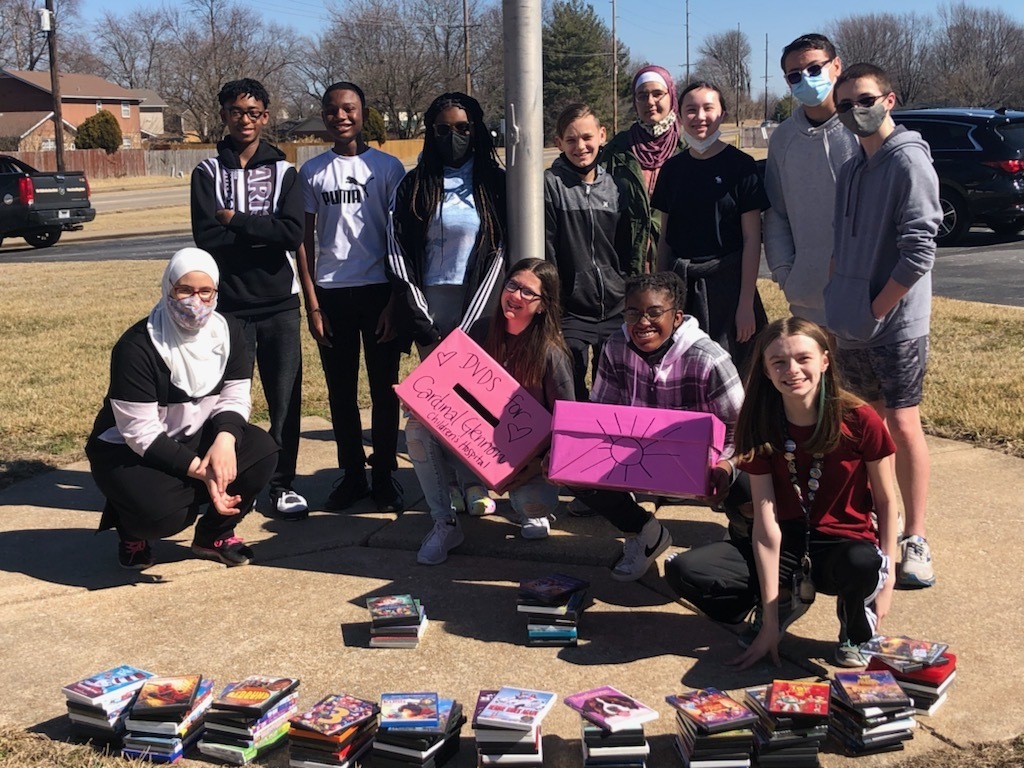 The Pontiac Jr. High National Junior High society would like to thank you the District #105 community for donating over 100 DVD's to send to Cardinal Glennon Children's Hospital! #105percent
PTO Red Robin Night Tonight!
PTO Red Robin Night On Thursday!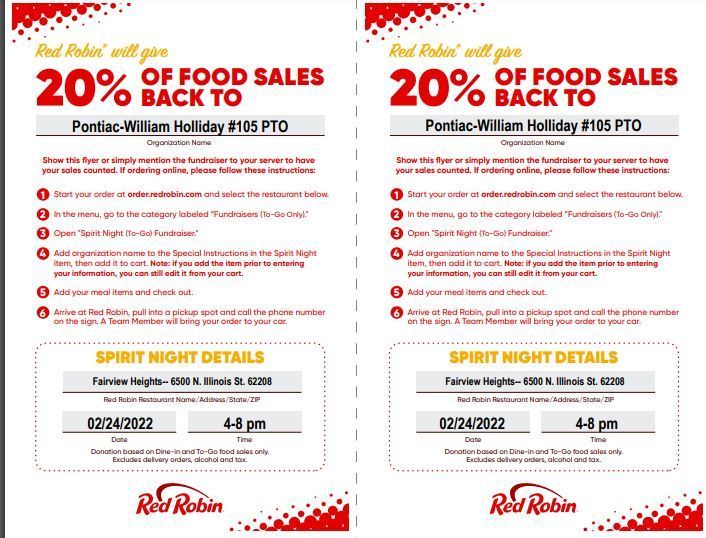 Johnnie and Willis represented Pontiac at the BTHS East 8th grade Honor Band! #105percent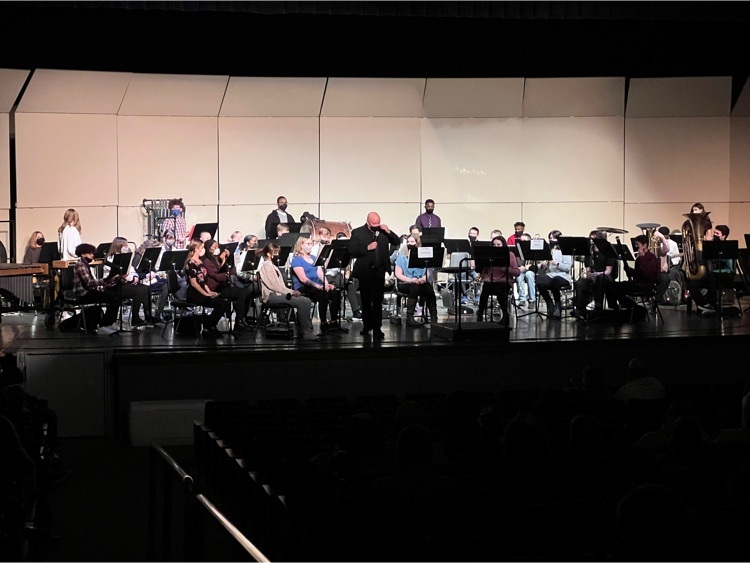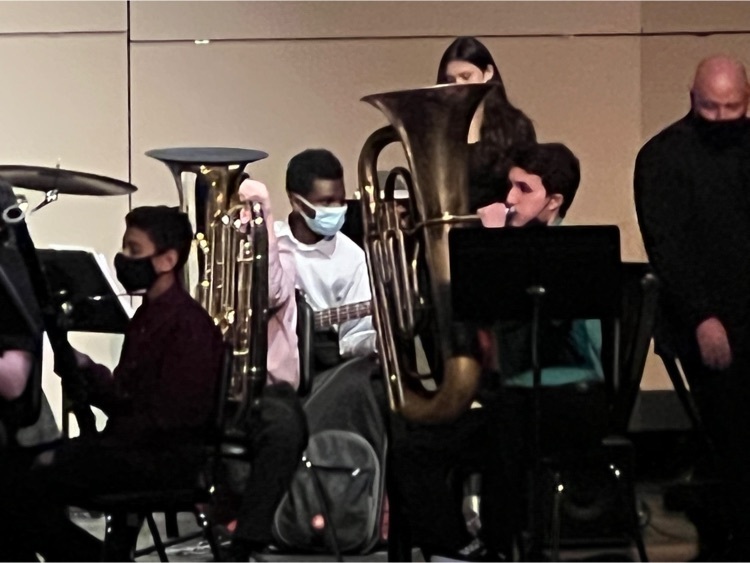 Congratulations to Leina who received a first superior for her saxophone solo and Willis who received a first for both his bass guitar and piano solo!! #105Percent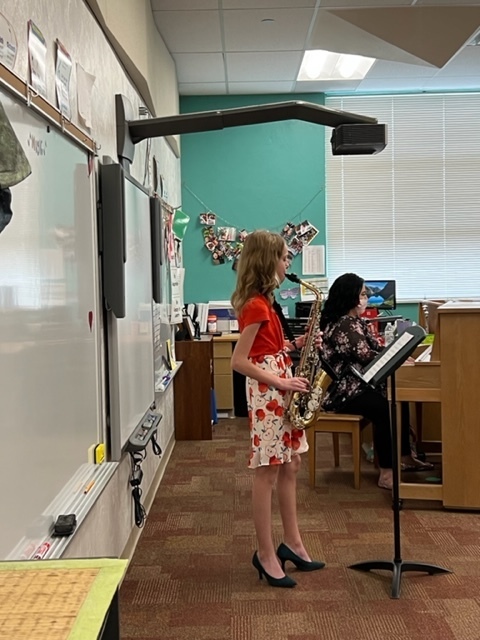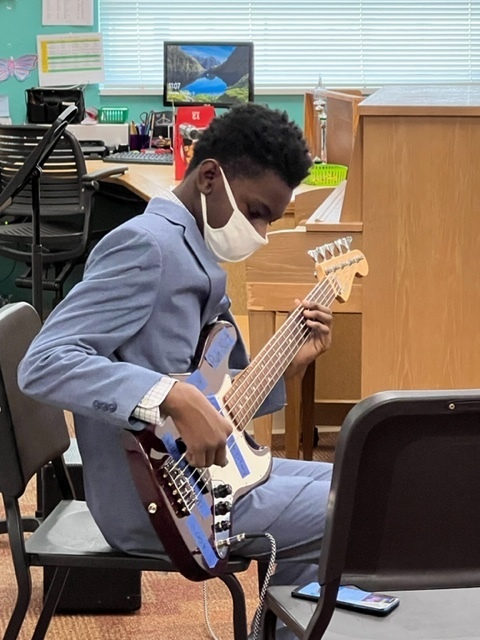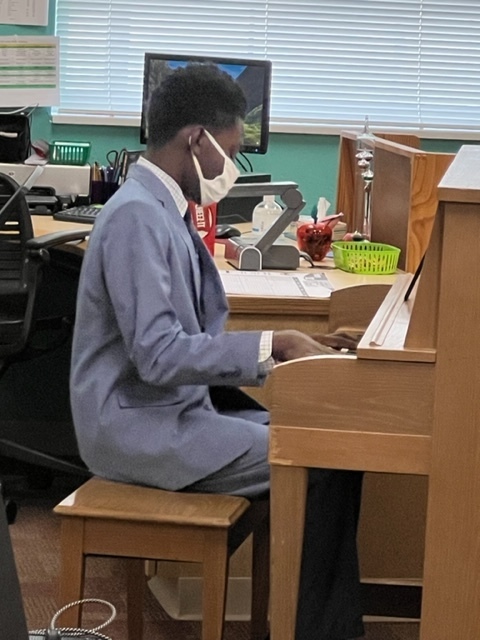 Congrats to Coach Baysinger and the chess team on their continued championship success! Another conference championship for Pontiac chess!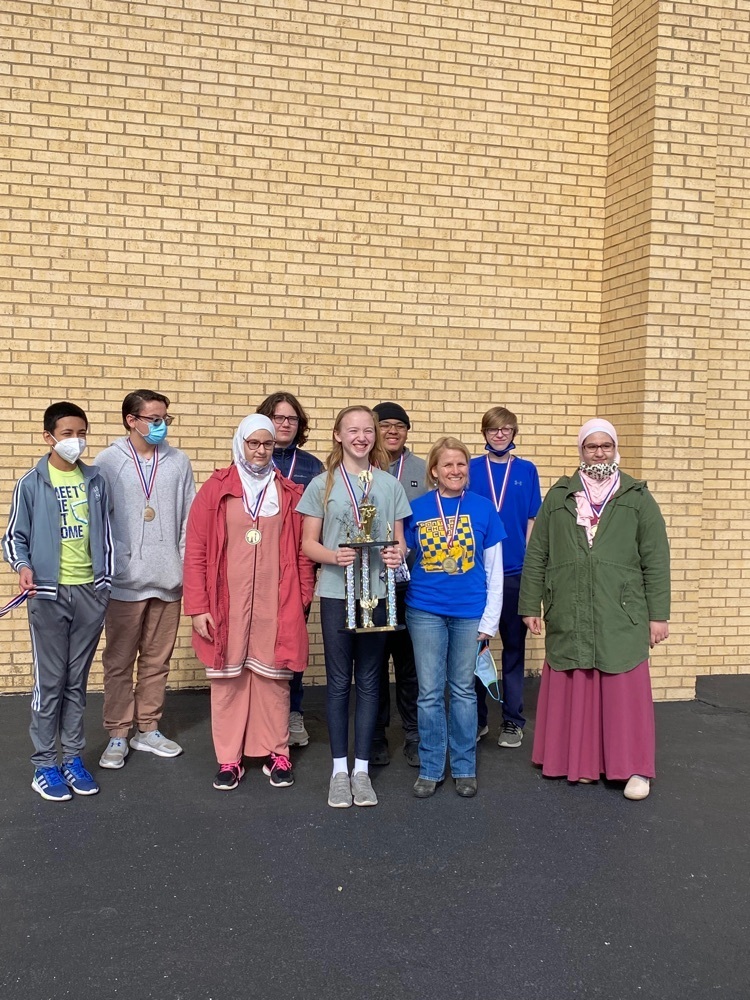 Tomorrow is the last day to bring in DVDs for the NJHS DVD collection!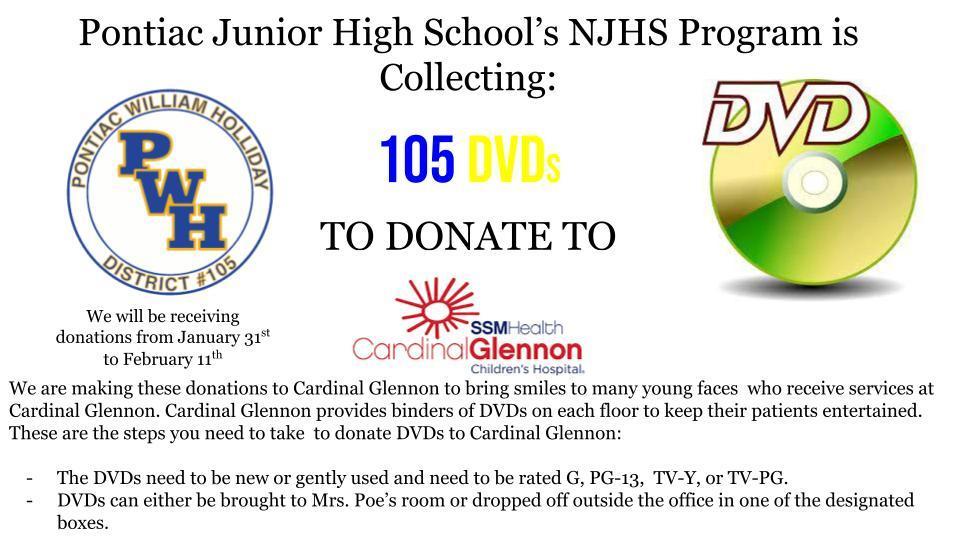 Happy Birthday Mrs. Sheila!! PWH 105 loves you!!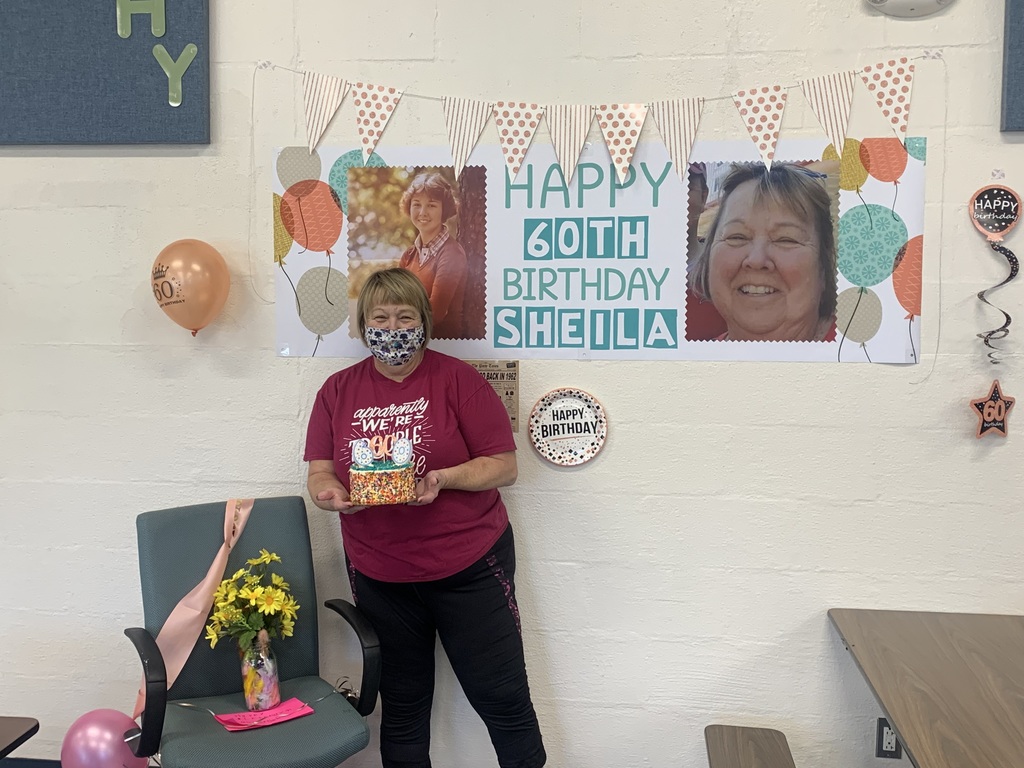 PTO WH Skate Night is Tonight!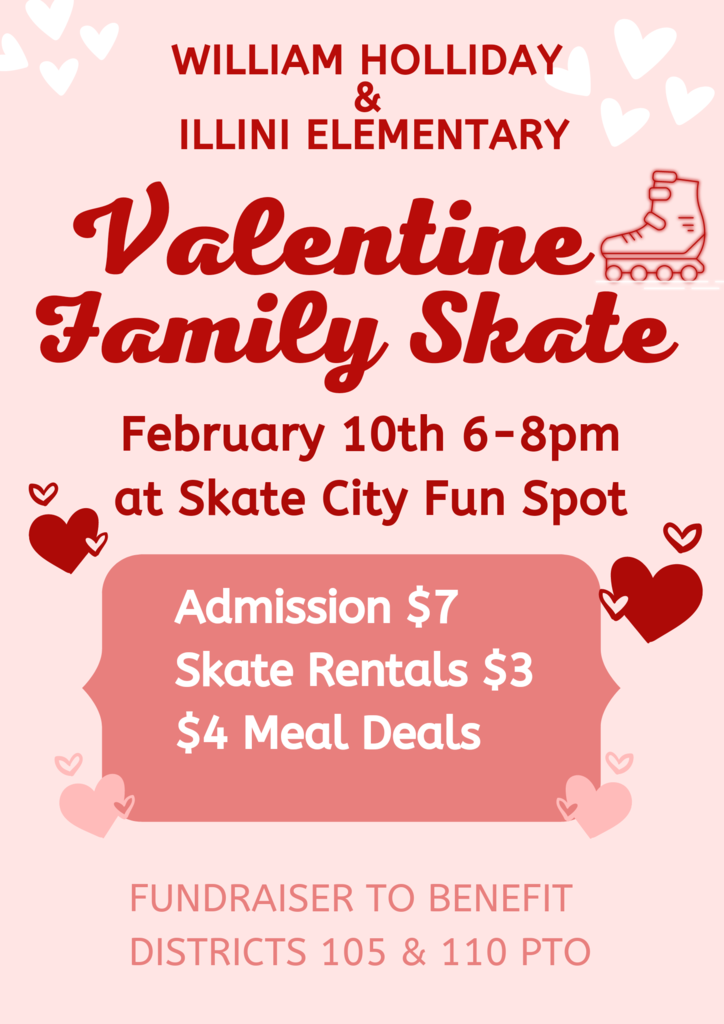 Reminder Pontiac Skate Night is Tonight!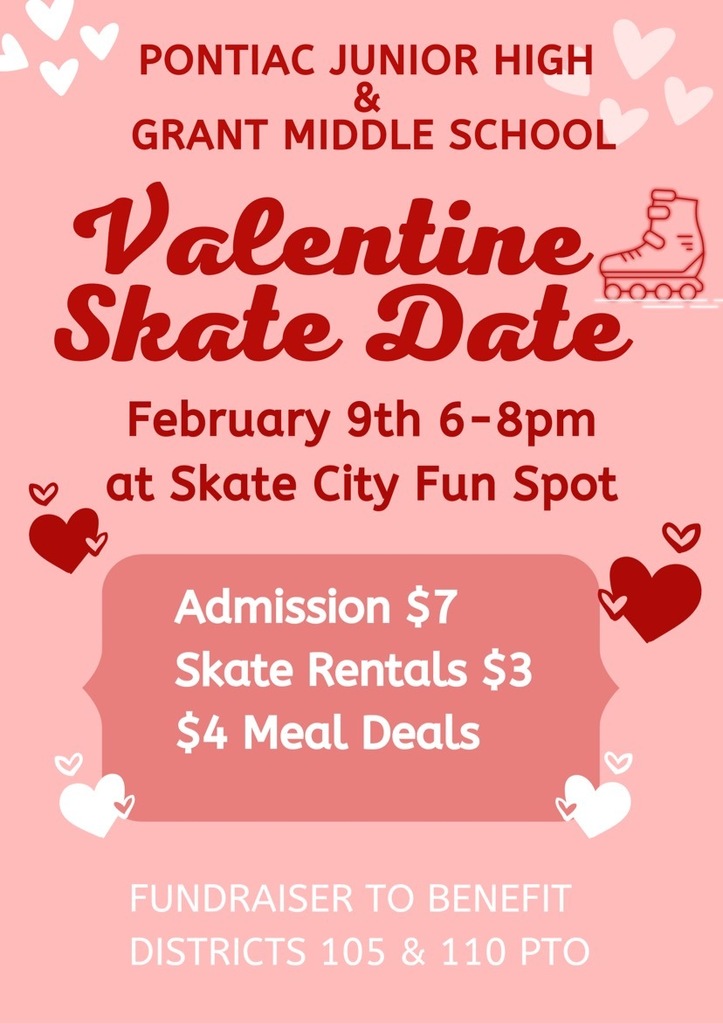 PTO Pontiac Skate Night Wednesday! WH Skate Night Thursday!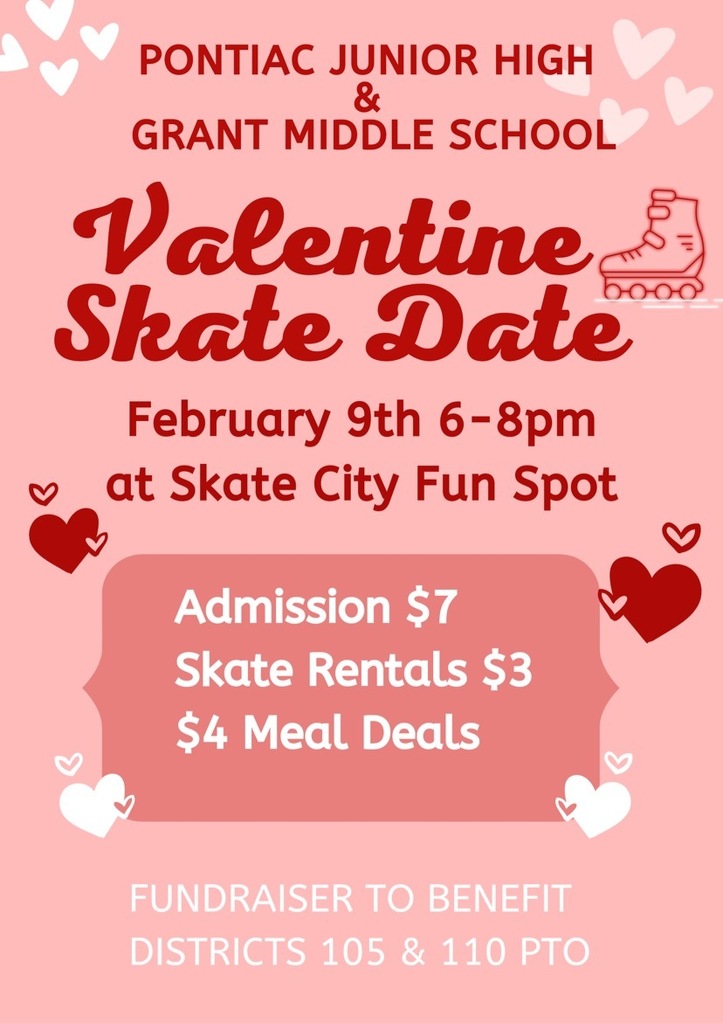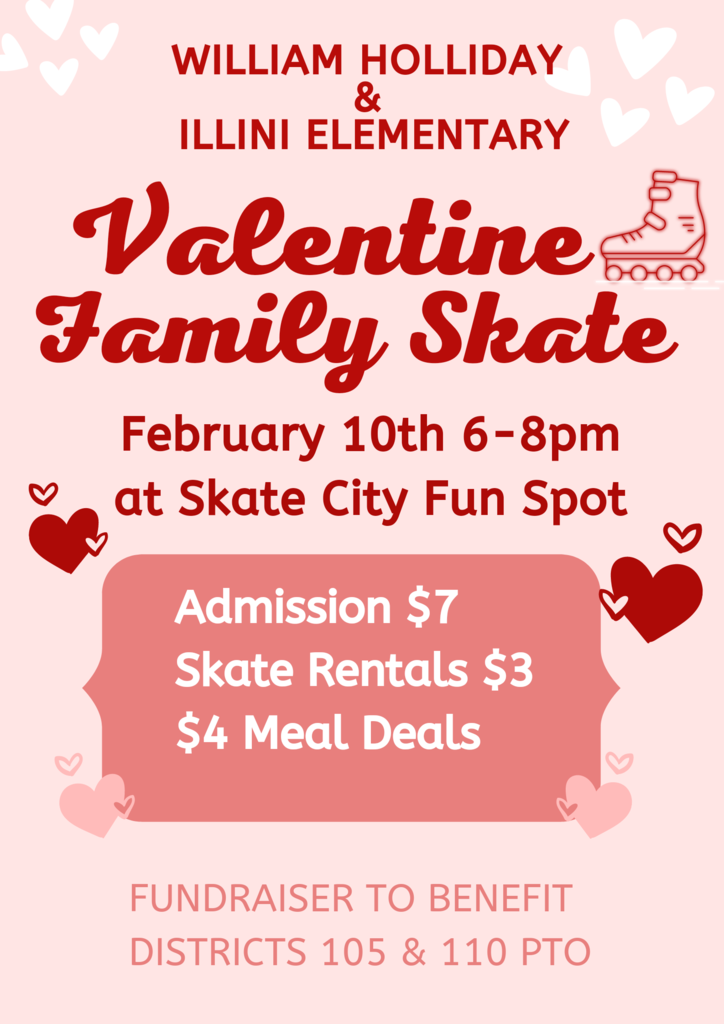 Remember to send in those DVDs!